Silx Electronics Industries
صنایع الکترونیک سایلکس با بیش از ربع  قرن سابقه درعرصه تولید سیستم‌های حفاظتی اولین محصول خود دزدگیر اتومبیل را به بازار عرضه نموده و با گذشت زمان و کسب تجربه در مسیر تولید و مسائل فنی به تنوع محصولات خود افزوده و در حال حاضر با هدف تحقق شعار «تولید ملی؛ هدف جهانی» به یکی از مدرن‌ترین تولیدکنندگان سیستم‌های حفاظتی و امنیتی اماکن و ریموت کنترل‌های درب‌های اتوماتیک در داخل کشور تبدیل گشته است.
این مجموعه با گسترش بخش تحقیقاتی خود در جهت دسترسی به بالاترین کیفیت فنی، موفق شده است اولین تولید‌کننده ریموت کنترل‌های Hopping Code در کشور باشد.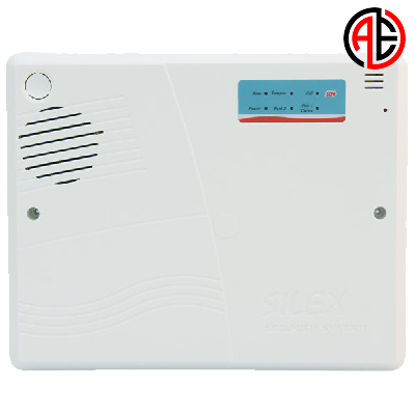 This type of alarms are free of charge for city and SIM lines and have features such as 24-hour zones and ding dong.
573,500 تومان
570,000 تومان