آلارم الکترونیک,دزدگیر اماکن ,دزدگیر پرتوآذرخش,فایروال,آنیک,سایلکس,گپ,فوتال,دزدگیرخونه,جی ام کا,پارادوکس,لایف پرو,کلاسیک,دوربین مداربسته
Classic Burglar alarm
Classic Burglar alarm
If you want an old brand name, you should not ignore the classic place alarm brand.
Classic alarm system with two models GIGA code 64 Bit pro & 64+ with different in antenna remote and sensor is one of the most popular alarms.
The classic alarm can be developed with the G1 caller and experience a very safe indoor environment with ALPHA wires and FOX2 wireless sensors.
The frequency of this alarm is 433MHz hopping.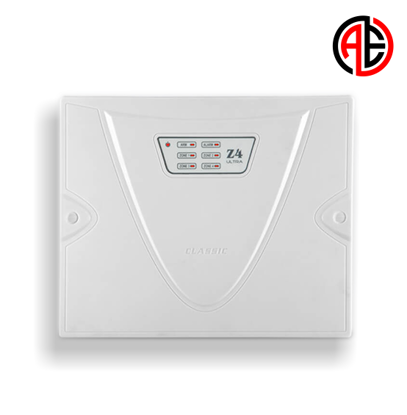 Classic place alarm Z4 ULTRA GIGACODE 64 plus This alarm has a higher range than Z4 ULTRA GIGACODE 64 PRO.
1,685,000 تومان
1,465,000 تومان
The Z4 ULTRA GIGACODE 64 PRO Classic Home Alarm is one of the best-selling best-selling home security systems in the country and the newest. The advanced features of the device and the simplicity of installation have made the Z4 ULTRA GIGACODE 64 PRO suitable for protection of all residential, office, commercial and jewelry stores.
1,345,000 تومان
1,170,000 تومان